Please select stores for the entries highlighted in red
How It's Done
Signature Khaki:
the Ultimate Work Essential
Our most popular khaki, Signature is ready for what 2019 brings.
This essential-to-end-all-essentials comes in five fits, and is built with all of the
Dockers performance features you need to get through any kind of work you do.

For the Time-Honored Office Job
Originally made to wear to the office, this khaki means business. Available with or without a
crease and wrinkle free fabric, Signature Khaki offers maximum work-place versatility.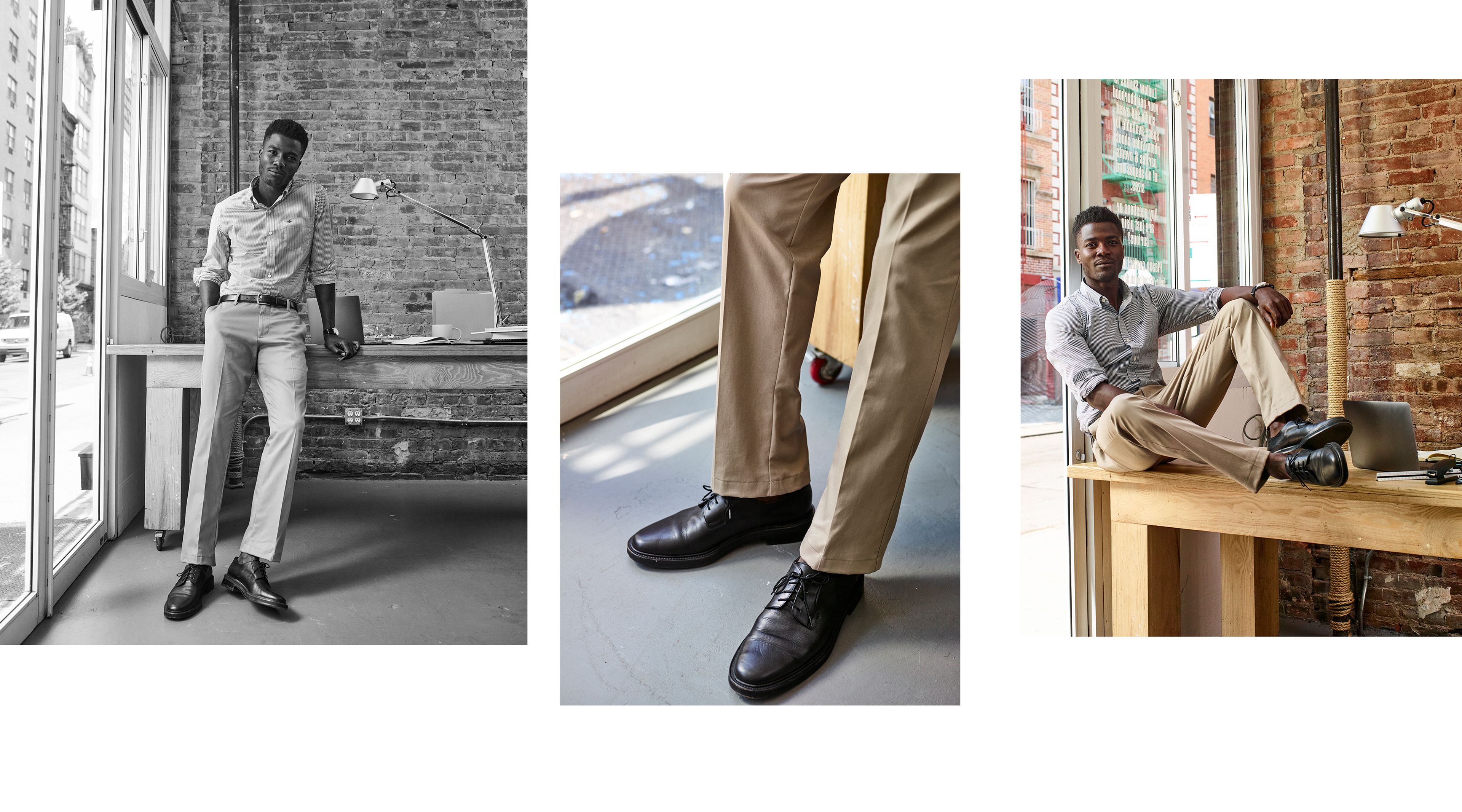 If the World Is Your Office
Signature Khakis have lux cotton stretch and extra long-lasting color for a reason. We know
that start-ups, co-working spaces and flex work schedules mean you could be getting it
done from anywhere. Pair them with something casual up top and you're good to go.
Shop the Work from Anywhere Look